We witnessed a tremendous success.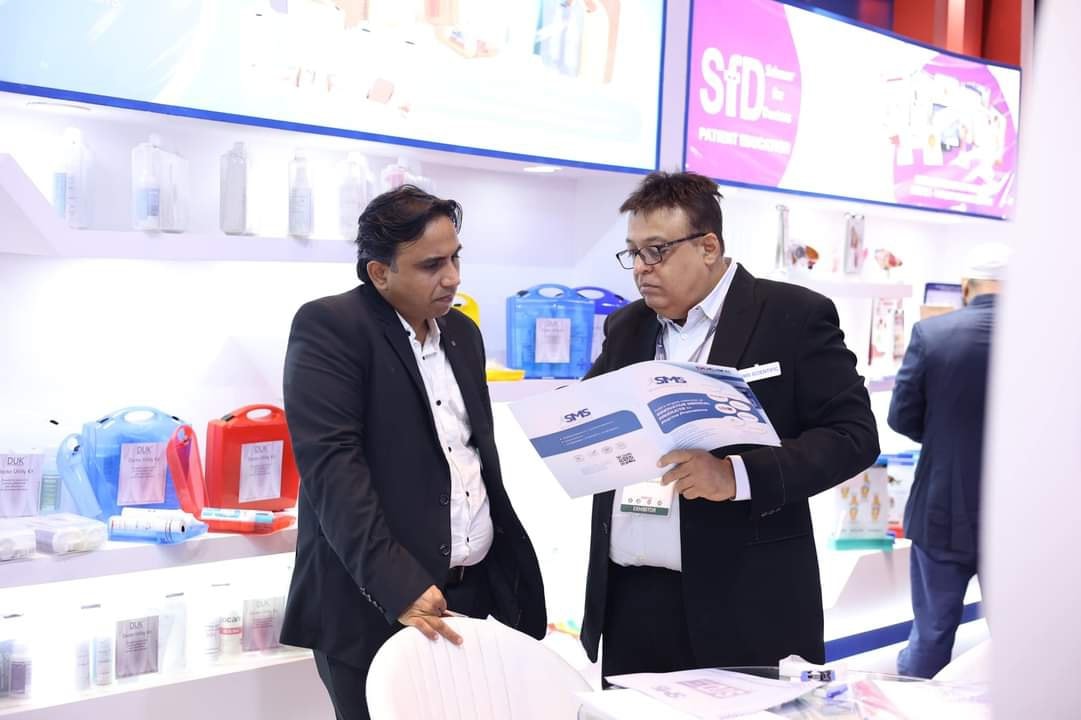 Featuring an infinite variety and trends in corporate gifting, personalized gifting, merchandising, electronics, and many more areas.
Corporate Gifts Show 2022 presented a successful showfloor of innovation, great networking, and business possibilities once again. With its strategic combination of the three consumer goods shows in India, India's premier trade fair for the corporate gifting industry, co-located alongside the Interior Lifestyle India presented by Ambiente India and Paperworld India, opened massive business opportunities spanning multiple sectors

With yet another successful edition under its belt, the premium and preferred trade fair for corporate gifts offers an even larger showfloor with domestic and international companies and goods in its 2023 edition.

Enquire for 2023 space booking
Every gift speaks a story!
Corporate Gifts Show Mumbai will be a winning strategy that allows gifting companies to present their distinct collections while also providing enough networking possibilities with corporate buyers, resellers, novelty shops, dealers, distributors, and others.
The expo is held in conjunction with Paperworld India and Interior Lifestyle India, both of which are presented by Ambiente India.

Enquire to exhibit
One platform | multiple opportunities
The favoured trade show for brands to debut their new collections.
Strategic relationships with major industrial organizations
Increase your customer base and industry connections.
Connect with corporate buyers from Pharma, BFSI, IT, and other industries...
Keep up to date on the newest market developments.
Directly solicit feedback and opinions from customers.
Abundant business and networking opportunities with allied programs
Product profile
The 2022 success story
3 days of networking and business opportunity | 200+ exhibitors | 13,500+ trade visitors | 400+ brands | 1000+ products and more...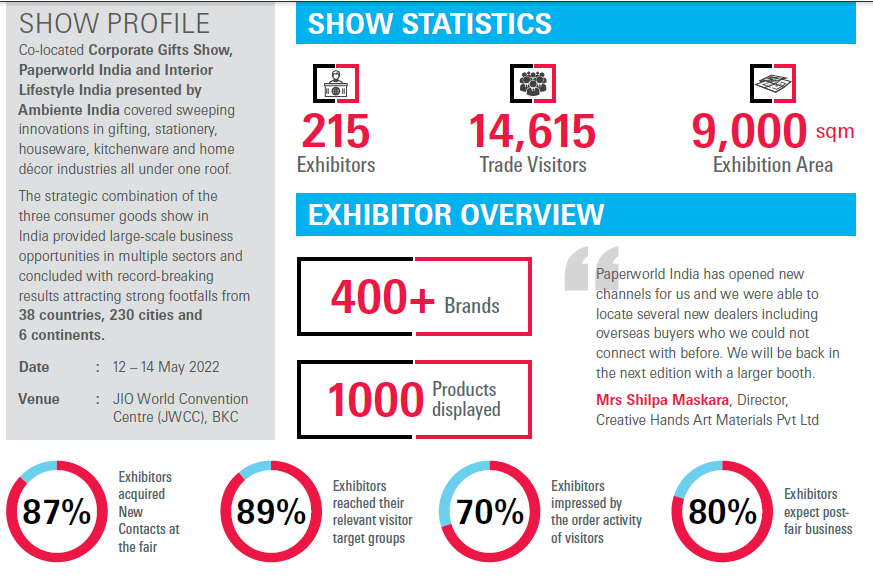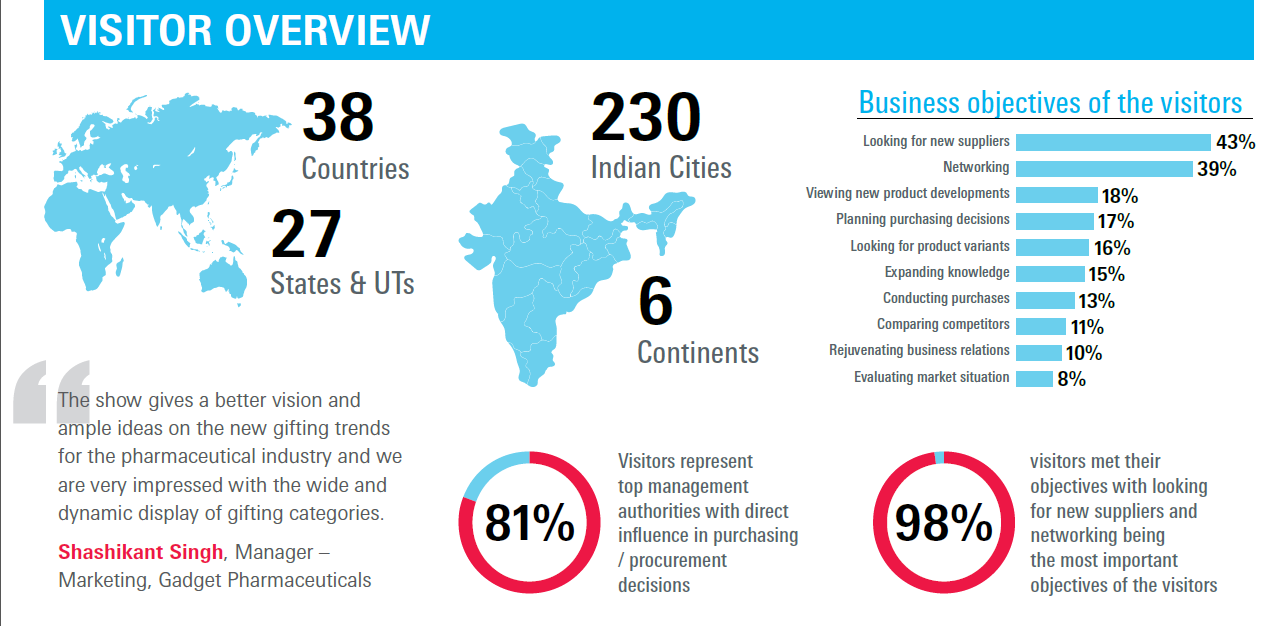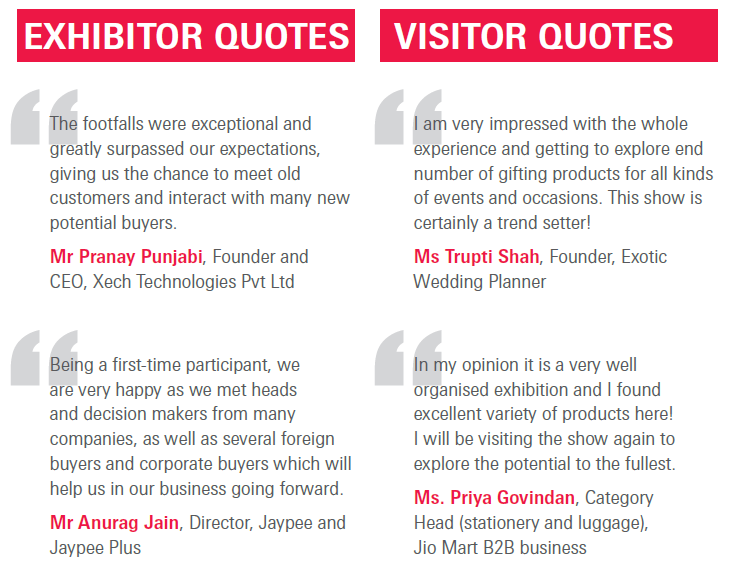 Show glimpses 2022