Seedeer is a B2B e-commerce website designed to fulfil the needs of businesses across India. It taps into the global market and leverages its robust logistics network to source products from all over the world and bring them right to its customers' doorstep. Seedeer was founded in 2015 by Eurasia Group, which has a presence in 34 countries around the world.
CORE OBJECTIVE:
To provide a global B2B platform for Indian businesses which offers a seamless one-stop solution by using its powerful and widespread logistics network to take care of all import and export needs for its customers.
Visit website

WHY CUSTOMERS CHOOSE SEEDEER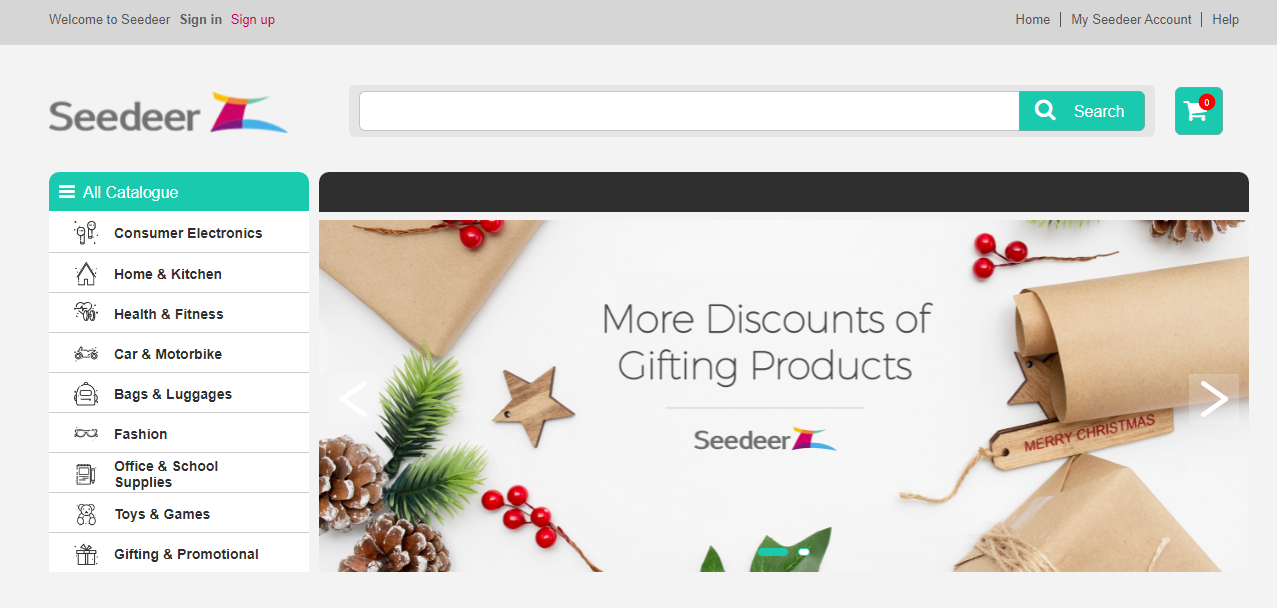 Seedeer's customers will have the opportunity to choose from 3 million SKUs spread across the following categories:
Consumer Electronics
Apparels & Accessories
Footwear
Bags & Luggage
Toys & Stationery
Gifting
Home & Kitchen
Automobile Accessories
Machinery & Equipment
Seedeer offers a single-window solution to businesses who have to only place an order and not worry about anything. They have the ability to leverage a strong worldwide logistics network to import from anywhere in the world. They are strongly backed by logistics experts who have over 25 years of solid experience in moving goods across the globe.
Seedeer uniquely offers flexible Minimum Order Quantity, at reasonable rates. It provides a solution for customers' billing hassles by giving customers the option to pay in local currency. They ensures that customers can track their order at every step, right from placing an order to receiving the product.
FUTURE GOALS:

Seedeer will shortly expand its services beyond Indian shores, by bringing the rich ethnic Indian artwork, handicrafts, jute, linen, and Ayurvedic products amongst many more to the global market.
Product Profile